my top 5 places to shop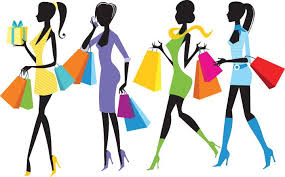 hey loves,
so i think the number one question i frequently  get asked is where do i shop. it's really hard for me to answer this question because, i don't really shop. i just put things together from my relatives or friends closet and make it work. however, i am breaking down my walls and sharing with you the places i shop.
i am absolutely in love with amazon. i buy a number of things from this site including books, home supplies, even wigs. however, i've found that they have a unique clothing section that i look at almost every day. sometimes when i'm looking for a trendy item, i go to amazon because i know they will have it for a reasonable price and a variety of that one item. i even broke down and got amazon prime so now i get expedited shipping with no extra (or hidden) costs. shopping on amazon is basically a win-win deal for me.
     2. river island
i learned about RI in college way before rihanna collaborated with them. it is a store based in the UK so i did hesitate when purchasing from them. however, at the time, they had a super cute black and gold sweater that i still get compliments on until this day. they have amazing sales as well. the only down part is that you have to wait a while for your order to ship since it's coming from across the pond.
3. thrift stores
i enjoy wearing vintage pieces, so going to thrift stores is kind of a habit now. i usually find good jeans that i distress or a shirt dress. when i can't find something that may not be trending at the time, i head to my favorite local thrift store.
4. H&M
one word: "sales." this store hands down has the best sales to me. people use to tell me about h&m, but every time i looked at the website, i didn't see anything i liked. one day, i went into a store and fell in love. i guess actually seeing the clothes made the difference.
5. forever 21
i was skeptical about putting this store on my list. i will say that if i need a quick go-to outfit, this is where i go. plus, the clothes are reasonably priced.
where are your favorite places to shop?